My service is tailored to each client's individual needs and is available in many forms.
I like to see clients during school hours at my home in Thames Ditton in Surrey. I find that face to face meetings are by far the most productive, particularly the initial meeting.   However, I do have clients who live abroad or too far away to make regular face to face meetings viable and we conduct meetings via the telephone or email which also works well. I ensure that my clients know they can speak to me openly about anything at all in complete confidence.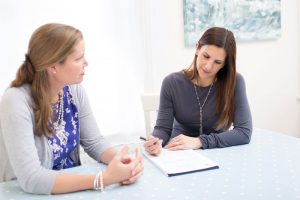 Clients come to me at various different stages of the divorce or separation process: some are considering ending their relationship and want to know their options, others have already made the decision to divorce or separate and need advice about how to go about it. Many of my clients are already involved in the process and are seeking a second opinion or some help with a specific aspect of their divorce. Some clients have divorced but need support moving forwards with their lives or need help to enforce court orders and manage contact arrangements for their children. Everyone experiences divorce differently and my service is tailored to the individual needs of each client.
If clients come to me right at the outset of the process, I make a full note of their situation during the first meeting so that if we decide subsequently that they should see a solicitor they can simply send a copy of the notes to them in advance and avoid a lengthy first meeting and the consequent large bill. I can then give some advice about how the process works, which aspects can be done on their own or with my help, rather than with a solicitor, and give some strategic advice about keeping legal fees to a minimum.
With links to local and London-based solicitors and barristers, mediators and counsellors, I am able to refer my clients to someone appropriate for their case and budget. I can then, if needed, continue to work alongside them and their solicitor, offering support and advice. Many aspects of family law are administrative, and not necessarily something that needs to be done by a solicitor, for example the financial disclosure forms.
Sadly it is almost always the case that communication between husband and wife has broken down by the time a client comes to me, but I have been able to step in at this point to help them draft emails or letters to their husband or wife which have allowed them to rebuild their ability to communicate together.
Although I am unable to represent clients in the traditional role of a solicitor, e.g. representing them in court or writing letters in my name on their behalf, I have several clients who are to all intents and purposes litigants in person but in fact are receiving advice from me behind the scenes.