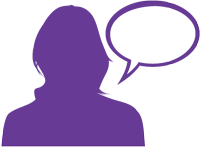 Katie was recommended to me by a family friend who had recently got divorced. I was so nervous after booking my first appointment with her, as I knew this was going to be the start of the hardest thing I would ever have to do in my life. From the moment we started chatting, Katie made me feel very comfortable and at ease, but above all she did not judge me. She was friendly and very knowledgeable, able to give me all the advice I needed to divorce my husband. She was very honest from the start, even telling me things I didn't want to hear, like what my husband was entitled to. Katie informed me about my legal position for my finances as well as my children. She was able to advise me on how to tell my children that their parents were splitting up, gave me hints and tips of what to say and how to say it, when to tell them and then preparing for the future.
Katie was always quick to respond to any questions I had and would always get back to me within the same day. She helped me draft all the documents I needed to prepare to file for divorce and rewrote anything which was not clear. She checked all the finances for me for the financial consent order and also gave me the strength and courage to tell my husband exactly what was happening.
Katie has saved me thousands of pounds in legal fees and above all, treated me like a friend which is what I really needed. She was able to recommend other legal services for the future as well. All through the divorce process, Katie has been there for me and when my Decree Absolute was granted, it was the best day of my life and I immediately wanted to share my news with Katie. I owe so much to her for what she has enabled me to do, the support and knowledge she has given me is invaluable. I would highly recommend Katie to anyone as she has enabled me to move on with my life and finally be happy.
---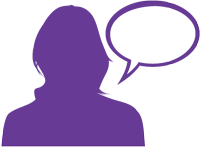 Separation is awful, but with the right support you'll feel more confident and better informed and you can work through those different conversations with your partner. Start by calling Katie, you'll be so grateful you did.


---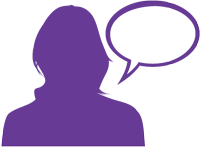 Katie's advice was legally accurate, insightful and incredibly helpful. I felt much better equipped to tackle difficult conversations with my husband after just one consultation.
---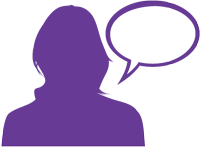 Meeting you last March has been one of the best things to happen in my life, your support, encouragement, wealth of knowledge and love has been a Godsend, for which I thank you.


---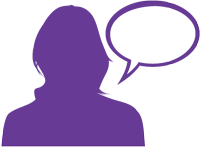 Katie is a balm on so very many wounds when facing a divorce. With her amazing bedside manner, psychological insights, vast legal expertise and being far more affordable than going down the traditional solicitor route, Katie is definitely someone you want to get on board. Whether for the whole shebang or as a valuable supplement to your legal journey, Katie will knowledgeably walk you through your options in the friendliest setting, advising which approach would best suit your unique circumstances. She will then willingly hold your hand through the process, only an email or call away. Katie brings sanity and calm to an otherwise scary arena and, most importantly, tremendous hope for a more palatable outcome. I was beyond grateful when I learned of Katie's services through a friend. They were exactly what I needed. Just wish I'd discovered her sooner!.


---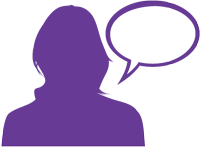 Katie was recommended via a friend and immediately after seeing her I felt like a weight had been lifted from my shoulders. It was the best money I have ever spent. She had such a lovely way about her and, having dealt with many divorces over the years, she seemed to instinctively know what was going to happen further down the line. This helped me to behave differently and take a more level headed approach to my separation/divorce which in turn has benefitted my whole family. She was able to advise about the nitty gritty like the actual divorce and the finances, but at the same time also completely understanding the emotional side. I would highly recommend her.


---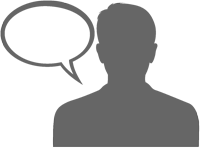 Katie has a perfect balance of being knowledgeable and can beautifully word things to reduce conflict. I stopped using a top law firm costing me absurd amounts of money as Katie has a knack of knowing exactly what to write to get the best results. I wish I had found her earlier!
---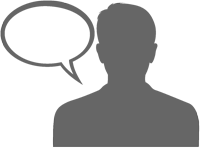 Katie listened and gave me advice that was specific to my personal circumstances. Yes, she covered the legalities of separation, but she also advised on the practicalities. You can trust her and she genuinely cares about her clients.
---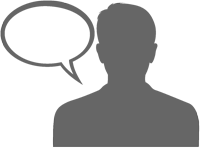 Katie is approachable, knowledgeable and incredibly helpful.
---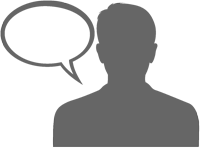 Thank you for one of the most helpful, empowering and supportive hours I have had since our separation a year ago. Since we spoke, I have seen my husband and we have agreed to start the process of trying to achieve a reasonable, acceptable and kind financial settlement together.
---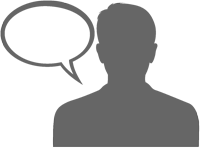 I just wanted to write and say thank you for all your efforts on my behalf during the past year or so.
 
The legal process can be intimidating at times, and having your support, knowledge and reassurance has been hugely invaluable. I only wish I had been able to benefit from your friendly advice years ago.
---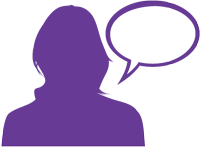 Katie is an excellent relationships coach and I have gained so much from our work together. She helped me to clarify my own thoughts and goals and to step out of my comfort zone. I gained a lot of confidence, became more stable in my marriage, and pursued a new job.
I have already told so many people I know about Katie, and recommended her to two friends, one of which is starting sessions with Katie next month.
Overall, I only have positive things to say about Katie!
Katie is warm, engaging, and articulate. She seems to have a gift for understanding people well, and picks up on small details and nuances.
We did two of our sessions on Skype, and one in person, and I can say that I gained immensely more from our session in person as Katie has a wonderful, warm approach.
Katie's warmth made me feel immediately at ease, and I know that the wisdom that she shared will stay with me for years to come. Being able to talk through my thoughts and goals with her, I was able to gain clarity and confidence and found myself embracing opportunities that I had never imagined before.


---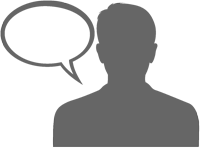 I want you to know what an impact our conversations had on me. I was really able to lift myself out of that rubbish time and get back on track in life and I'm happier now than ever. If I could have read this email a year and a half ago I would have been so surprised, and so proud. Thank you times a million for playing a part in it. 
---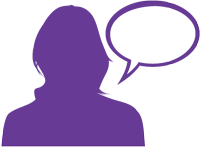 I met Katie when I was in the full crisis of my marriage. She is extremely professional but also very warm and supportive. She made me realise that my grievances were relevant, but also encouraged me practically, discussing tone of voice and attitude. She was so dedicated to my situation, that even when she went to Columbia on holiday, she checked in on me. 
By the end of our sessions, I really felt that I had a good understanding of divorce law. Then, when I went to mediation, I could talk things through calmly, confidently and not be pushed around. 
---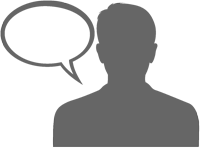 Katie was a total godsend. She has honesty, integrity and compassion. She helped make the process as painless and inexpensive as possible! I have already recommended her to friends going through divorce. She is a breath of fresh air in an industry in which it is easy to lose faith.
---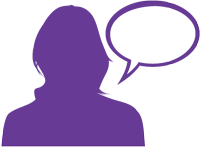 Katie was a saviour to me when I first met with her. I knew absolutely nothing about divorce and less about becoming a single parent, but after our first meeting together she was able to help me understand the process and subsequently lessen my fears. I have called, emailed and met Katie in person, and each time she has been so kind, helpful and supportive.  Her advice is honest and professional and I am very grateful to my friend for recommending her to me.


---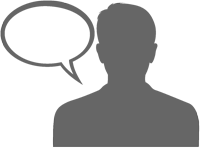 Wish I'd known about Katie sooner. Would have saved a small fortune in solicitors fees.

---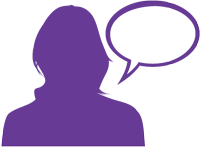 A friend recommended Katie's services as previous solicitors used during my divorce had shattered my trust in the legal system.  Her legal support has been invaluable and her knowledge of the legal system is extensive.  She is efficient and professional and has a deep understanding of the emotional turmoil that divorce and child matters can cause.  She has dealt with my case with such level headedness and compassion and I fully recognise how lucky I have been to have had her full support.

---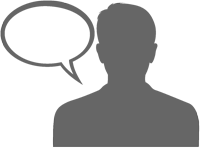 I found Katie extremely knowledgeable and a third independent person whose advice sought to reach agreement as opposed to Solicitors who in my experience seem to seek conflict.

---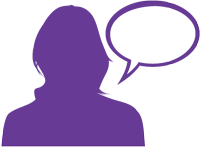 My time with Katie gave me the confidence and reassurance to know where I stood, so much so, that I represented myself armed with the facts and clear objectives. It surprised me…

---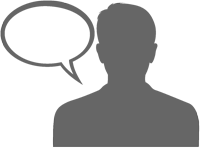 I think Katie's approach is to avoid conflict and thus expensive costs. Divorce is a very stressful time so anything to make it as easy and 'pleasant' as possible.

---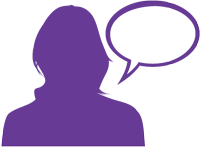 Katie was local and much less intimidating than a Solicitor. Also, most importantly once there she sought to find resolution.

---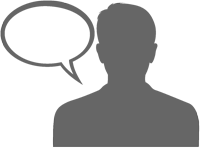 Many thanks Katie, what a wonderful service you provide with professionalism and a fantastic personal quality. You made it feel easy to talk to you and discuss some very hard things.
---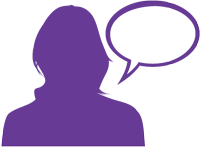 The service Katie provided was superb. She was extremely helpful and always available to offer regular feedback and further advice.
---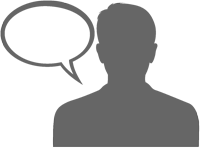 Katie was recommended to me via a friend and it was great to be able to get some independent advice without it costing an arm and a leg and to have the option of using the service that Katie provides on an ad hoc basis.
---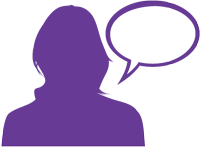 I had recently separated from my husband and was looking for some independent advice regarding the legal aspects of the separation and divorce. Katie's experience in this area shone through and she purposefully and succinctly gave me all the advice I was looking for. Katie was an absolute pleasure to deal with; whilst she was knowledgeable in her field, she was also very warm and empathetic and very easy to talk with. I loved the fact that she offered a flexible service that could be tailored to my individual needs. I would not hesitate to recommend Katie.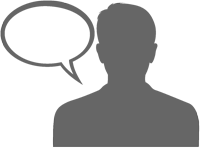 I first met Katie through a recommendation, and boy am I pleased I did. Katie's personable approach and rational thinking brought key objectives back down to earth through an emotionally challenged time. She did all this whilst remaining totally on point with legalities. She gave great advice, understood exactly what my objectives were which was exactly what I needed.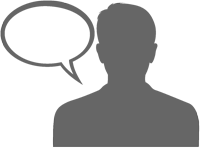 Katie is clearly a reputable professional in her own right, but not least, Katie appreciates that, while emotions are high and somewhat fractious, communication can be the first thing to break down. Her approach is legally sound and 'people focused' which has been pivotal to my situation. Katie's assistance has personally helped create a constructive way in which to communicate with the 'other side' but most importantly for me has assisted in creating a better and far calmer way to interact. I can now see my children, communication is far more constructive. Katie's time and effort is not only affordable, it's totally worth it. I wouldn't hesitate in recommending her services whatsoever.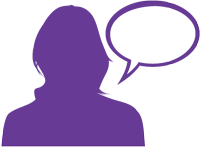 I would recommend Katie to anyone going through a separation or divorce. She helped me through the entire process, and listened to what I wanted, which meant she gave me great advice that was relevant to my circumstances. Katie has so much experience and knowledge, but above all, she is a lovely person to deal with.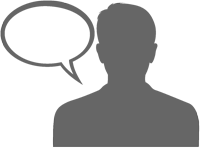 Katie is very personable and supportive. Full of good advice.
---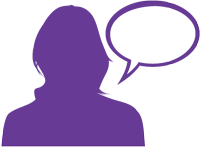 Katie always kept me focused on the bigger picture and the end result, which saved me a lot of money and stress. Her writing skills and ability to negotiate with my ex husband's solicitor are exemplary. As a result, Katie achieved a significantly better outcome for me than I had expected.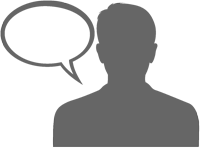 Having dealt with several solicitors in my incredibly complex divorce, Katie was the only person that I could truly trust to protect my assets. I cannot recommend her highly enough.
---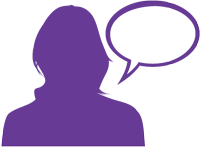 Katie is a unique matrimonial adviser who attempts to resolve disputes in an amicable manner, thus making the divorce process less stressful for all. She is very empathetic and as a mother herself she knows how to prioritise the children's needs in order to protect them from warring parents.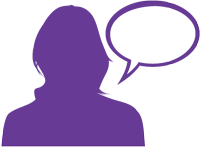 I am very grateful for the advice and support that Katie has given me during what has been an incredibly stressful time for both me and my children. Katie, who is a mother, understands the importance of prioritising the children's needs as well as knowing how to deal with my very difficult ex wife. She helped me to persevere when the going got tough..